Write For Us :: Guest Post :: Path of Presence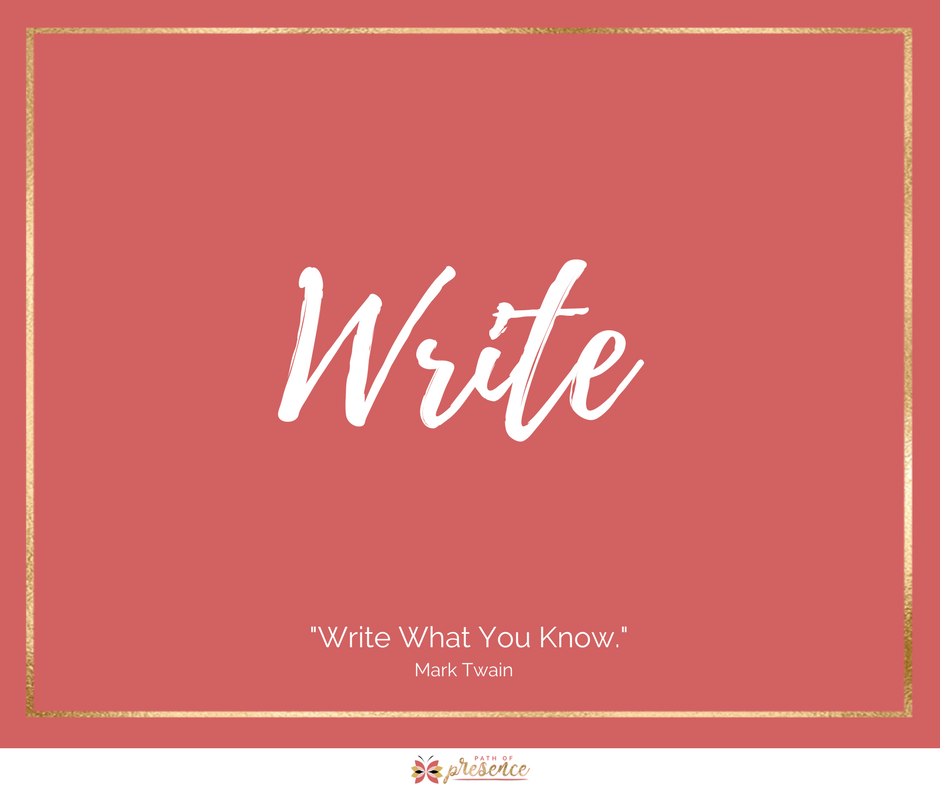 Path of Presence is about living awake.
Our mission is to share and provide practical wisdom, for life and business, with those who want increased presence and peace of mind.
Path of Presence is about living in the present moment - to choose a journey of mindful, intentional, embrace of radical authentic in who we've come to be.
We are about living an integrated life, bringing our whole selves, body, mind and spirit, to the present moment.
Our community is comprised of heart-centered, spirit-guided and vision-led souls from all walks of life.
If you are a courageous soul who finds yourself on a heart-centered awakening journey, whether your path is through business, motherhood, digital entrepreneurship, blogging or otherwise, please share your wisdom, musings and knowledge with us!
Submission Ideas :: Life Lessons :: The Hero's Journey :: Coming to Truth
The sections below are highlighted so that you have an idea of what we are looking for.
We are looking of you to share your experiences of what its like to live with an open heart, perhaps a bit of inspiration. What drives you? Your favorite quote, and why...?
We welcome writings about intention, mindfulness, faith, joy, friendship, perseverance, family, forgiveness, healing, practice, conscious living (Especially if your piece can help others come to their own process). Sharing the journey is about not feeling alone, right?
Do you have a spiritual practice that keeps you grounded? Is there a ritual that helps you stay mindful and present when you face challenges?
Do you see eating and exercise as a mindful balance to support your wellness?
Take a look at our current blog about the practice of presence and, if it calls to you, complete the form below.
Inspirational :: Self Improvement, Personal Mindfulness, Gratitude Writings
Examples are writings about:

The inner journey in all aspects
Reflections, perspective, and life lessons
Overcoming difficulties and challenges
Examples: Your birthing experience (and how it changed you positively), lessons through life experience.
The profound experience of rearing children, being wife, mother, father, auntie, etc.
Musings of motherhood, sisterhood, wifey-hood, lady-boss-hoo :-D . - you name it!
Digital Entrepreneur "How to" Articles
Write about your expertise and what you know.

Are you an expert? Do you have tips in how to organize something? Or a personalized way to do social media on (a) particular platform(s)?
Do you have a unique perspective that others can learn from? Share it with us. Take a look at our current blog line up and if you wish to write something along those lines, complete the form below.
Examples: How to become more efficient, # of ways to do something, the difference between services or products, comparisons, product reviews, etc.
Path of Presence Guest Post Guidelines
Please write in a conversational tone
Word count: Minimum: 1,200, upwards to a max of 2,300. as the max upper limit.
Proof read your article to assure spelling and grammar are correct.
In your post, provide a solution - share practical steps. What did you learn from it? What steps are there to get from where you were to where you are now?
Please optimize your article for SEO (search engine optimization). Identify 3 or 4 key words that you would like your audience to search for in order to find your article.
We may edit your article slightly and the title will most likely be amended for searchability functions (in other words, we will help with SEO!)
Do not worry about graphics - we will create all the graphics for the post.
Please provide a short bio, a recent photo, your URL and your social media links so we can backlink to your pages.
Please keep all content G rated. We reserve the right to publish only content we deem appropriate to our audience.
If accepted, your post will be published on our growing network network and will be shared at the following platforms for the next year on a periodic basis:
5.7k+ Facebook Fans (@PathofPresence + @RevEvelynForeman)
6k+ Instagram Followers (@PathofPresence)
67.6k+ Twitter Followers (@PathofPresence + @EvelynLoForeman + @CliffRForeman);
2.3k+ Pinterest Followers (@PathofPresence)
Path of Presence VIP readership
If accepted, you agree to be ACTIVE in the comments and also share the post on your social platforms.
Please use the form below to submit your GUEST POST
If you have any questions, please contact us.